Cosmoprof Asia is organised by Cosmoprof Asia Ltd, a joint-venture company between BolognaFiere Group and Informa Markets Asia Ltd.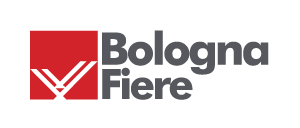 BolognaFiere Group is the world's leading trade show organizer in cosmetics, fashion, architecture, building, art, and culture. The Group has more than 80 international exhibitions within its portfolio, notably Cosmoprof Worldwide Bologna, the most important meeting point in the world for beauty professionals, established in 1967 and held in Bologna, Italy. For the 2023 edition, Cosmoprof registered more than 250.000 attendees from 153 countries in the world, and 2,984 exhibitors from 64 countries. Cosmoprof Worldwide Bologna 2024 is scheduled from March 21 to 25, 2024, in Bologna –Italy. Cosmoprof B2B format is constantly able to support companies and stakeholders in their business all over the world with specific tools and initiatives adapting to each market. The Cosmoprof platform extends throughout the entire world, with Cosmoprof Asia, Cosmoprof North America, Cosmoprof India, and Cosmoprof CBE ASEAN.
Informa Markets Beauty has an extensive network powered by B2B events across 11 cities in Asia (Bangkok, Chengdu, Ho Chi Minh City, Hong Kong, Jakarta, Kuala Lumpur, Manila, Mumbai, Shanghai, Shenzhen, Tokyo), the world's fastest growing markets. By further expanding its strength, the Beauty Portfolio now includes a new B2B event in Miami 2021 serving the East Coast and USA, South America and Caribbean Islands regions.
Informa Markets creates platforms for industries and specialist markets to trade, innovate and grow. We provide marketplace participants around the globe with opportunities to engage, experience and do business through face-to-face exhibitions, targeted digital services and actionable data solutions. We connect buyers and sellers across more than a dozen global verticals, including Pharmaceuticals, Food, Medical Technology and Infrastructure. As the world's leading market-making company, we bring a diverse range of specialist markets to life, unlocking opportunities and helping them to thrive 365 days of the year.